Classic Holidays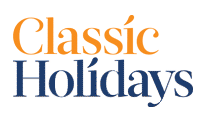 "The experience our members get when then call us is imperative, and our ability to provide additional value in the form of products and services when they make contact is a true measure of how well we are doing. CallN takes away the guesswork, and does something that would take at least ten additional people we don't have"
Critical need to cross selling and up-sell value added products in a service centric contact centre.
No tools to identify, manage or train the behaviour resulting in income loss and wasted training on high performers
Significant productivity improvements and efficiencies
Training was able to target specific agents rather than taking individuals already performing off the phones for training
Month on month improvement in sales performance
Your Corner Lending Solutions
"I've seen many changes in the Finance Industry,the past 5 years has been revolutionary. Connecting our clients with lenders that fit the clients long term investment goals is what we do, speech analytics however has become the new way we do it"
Greater scrutiny on money lending practices fueled by recent royal commission.
Challenge with telephone operators at different skill levels matching clients to most appropriate lenders.
Quick to deploy
Easy to use and understand
Suprisingly cost effective
E-Choices Case Study
"We're not having to worry about backing up our calls. We're not having to worry about disaster recovery."
A need to gain a clearer sense of conversations with clients, simplify call screening for legal compliance, and remove the risk involved with storing leads on a local database.
Challenges with saving and screening a high volume of calls on a regular basis.
CallN implemented a smart (VoIP) call recording solution that allows for agent monitoring, safe storage of data in the cloud, and enhanced compliance.
Access to a suite of reporting tools that log core metrics, enabling eChoice staff to develop a deeper understanding of their clients' needs.